SkiBus to La Molina on Saturday or Sunday
Snow & mountain / All public / Pirineu Girona
A day trip to La Molina, ski resort where you'll find all the facilities you need in a beautiful natural environment. La Molina has 53 pistes with 63 km of skiable runs, between heights of 2,445m and 1,400m.
For more information about this resort, visit their website: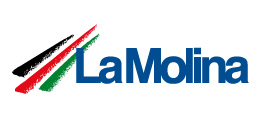 The reservation of ski and snowboard lessons is optional during the purchase process. There is a payment for the instructor reservation, but the rest of the amount of the class has to be paid on the slopes. Group prices from €45 (group of 4), see full prices here. Ski/snowboard lessons are subject to the availability of instructors.
Go to La Molina; forget about driving and let us take you there.
Sagalés will take care !