SkiBus to La Molina (Wednesday and Friday)
Snow & mountain / All public / Pirineu Girona
A day trip to La Molina, ski resort where you'll find all the facilities you need in a beautiful natural environment. La Molina has 53 pistes with 63 km of skiable runs, between heights of 2,445m and 1,400m.
For more information about this resort, visit their website: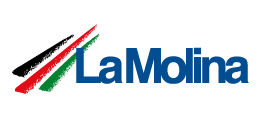 Go to La Molina; forget about driving and let us take you there.
Sagalés will take care !